I had the honor of playing with over 2000 pipers at 6am in Braintree Public Gardens.
This was to mark the signing of the armistice.
More than 2000 pipers took part in their own towns and places.
Local paper wrote "
Bagpiper Mike Simmons  took part in Battle's Over – an international commemoration marking 100 years since the guns fell silent.
Mr Simmons played in Braintree and Bocking Public Gardens"
More info Here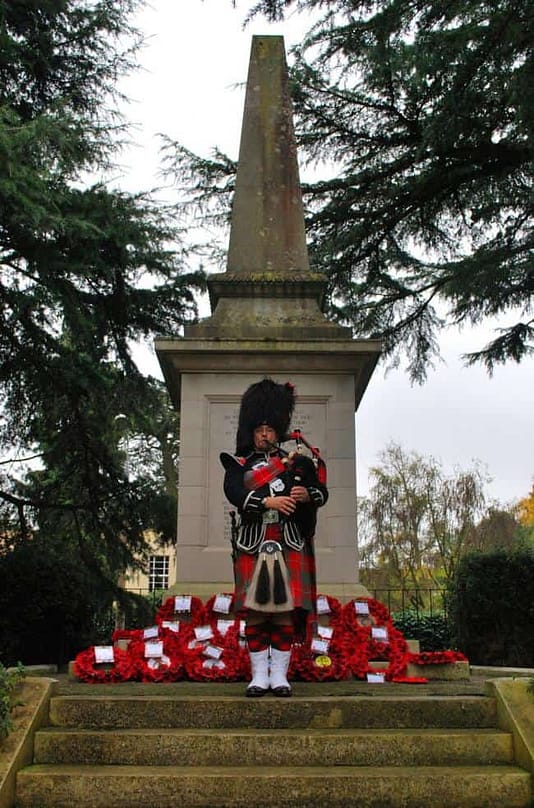 Hits: 270